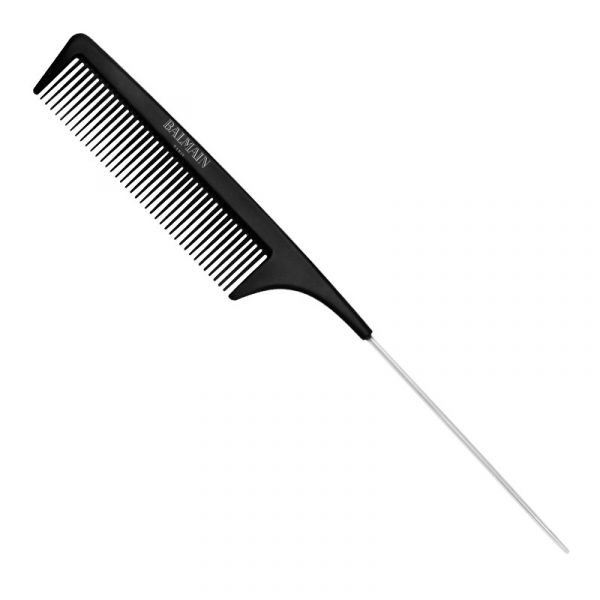 Short description
Ultralight Tail Comb, made from high quality carbon, perfectly withstands thermal styling and chemical processes. The fine teeth enable precision styling and finishing. Perfect for lifting, sectioning and backcombing the hair.
Heat resistant and anti static
Contains
Contains
1x Carbon Tail Comb
How to use
How to use
For sectioning, use the metal tail end of the Carbon Tail Comb for accurate sectioning.

For backcombing:
1. Take a small section of hair.
2. Place the Carbon Tail Comb a few centimeters/inches from the root area.
3. Gently push the comb down the hair, against the direction of the hair growth.
4. Stop short of the roots.
5. Repeat three times and push back right to the roots on the last stroke.
Backstage Secret
Backstage Secret
Use the Carbon Tail Comb while flat ironing your hair to decrease the straightening time and to prevent the hair from kinks.