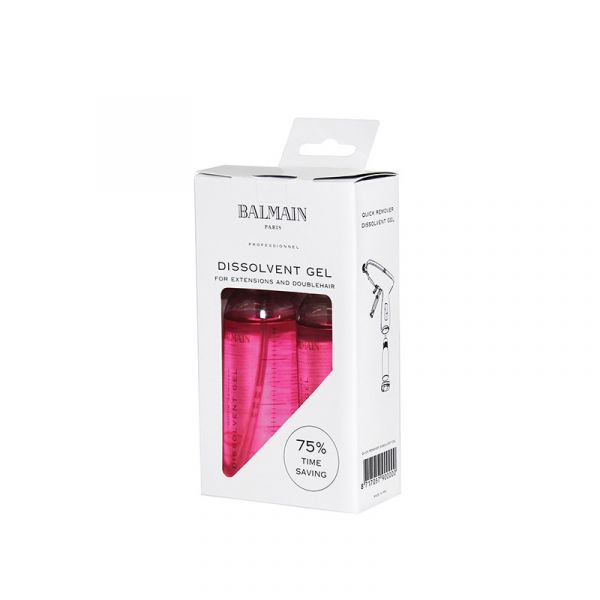 Dissolvent for Quick Remover (2pcs)
Short description
Dissolvent Gel for removal of bonded hairextensions. The Dissolvent Gel, which is used with the Quick Remover, neutralizes the adhesive strength of the bonding under the influence of the pressure and UV light. Up to 75% time saving compared to normal removal techniques.
Not harmful to the natural hair

Equals the removal of 500 bondings
Contains
Contains
2x Dissolvent for Quick Remover 50ml
How to use
How to use
1. Open the Quick Remover by following the instructions on the bottom of the handle.
2. Place the Dissolvent Gel in the Quick Remover
3. Close the Quick Remover.
4. Insert the bonding in the notch of the Quick Remover.
5. Use the shortest handle to activate the UV light and to release the Dissolvent Gel onto the bonding.
6. Use the largest handle to squeeze/break the bonding.

The Dissolvent Gel cannot be used without the Quick Remover.