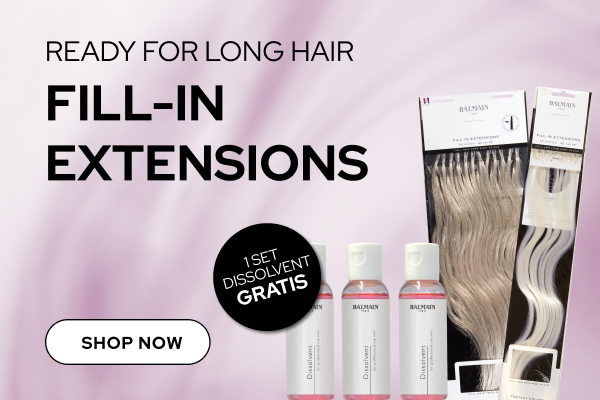 With purchase of
Fill-In Extensions
(25 + 40/45 cm) worth € 100, you will receive 1 Dissolvent set (3 bottles per set)
FOR FREE
.
Dissolvent for removal of bonded hair extensions. Bonds can be removed easily with the
Disconnector
.
· Dermatological tested
· Not harmful to the natural hair
· Used in combination with the Disconnector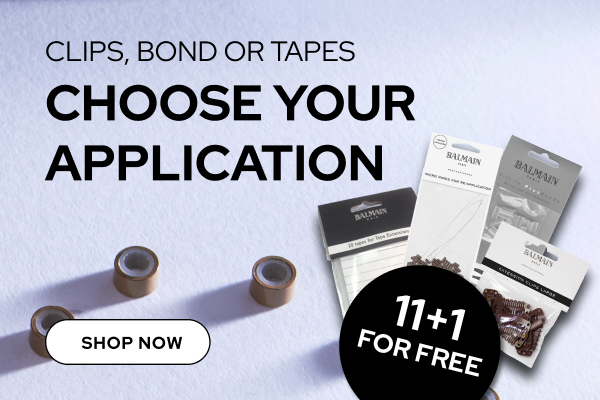 Get a volume discount on
application tools
*. Buy 12 pieces and get the cheapest one
FOR FREE
.

*Clips, rings, bonds and tapes.