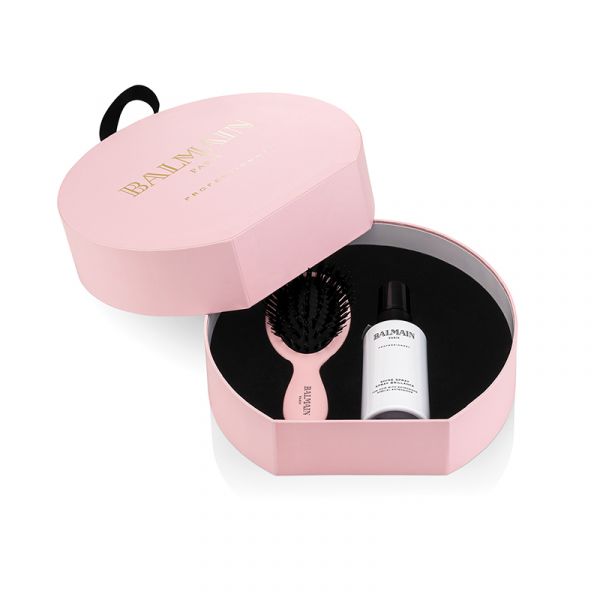 Limited Edition Professional Aftercare Set SS 21
Short description
Limited Edition Professional Aftercare Set to take good care of Human Hair Extensions. Including the Professional Aftercare Shine Spray 75ml and a mini Extension brush. The UV-Protective spray enriched with Vitamin E and Argan Oil attracts and reflects light to give the hair a healthy natural glow.
For luminous detangled hair
How to use
How to use
Spray the Shine Spray from a 30cm distance to wet or dry hair and brush through with the Mini Extension Brush.