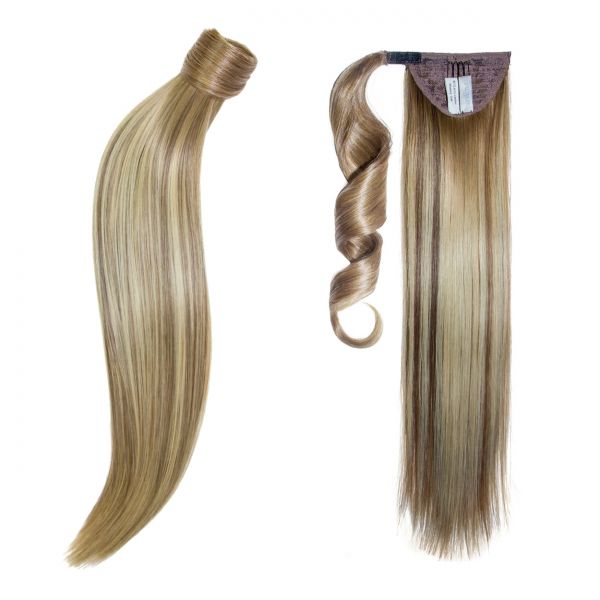 Catwalk Ponytail Memory®Hair 55cm
Short description
The 100% Memory®Hair Catwalk Ponytail, developed by backstage stylists, can be considered as the ultimate backstage secret. The ultra long 55cm Clip-In Ponytail has been spotted on the runway numerous of times and is uniquely designed to create a thicker and longer ponytail. The seperate strand of hair is used to wrap around the ponytail in order to ensure a seamless blend with the natural hair.

Invisible integration due to the finishing lock

Easy to straighten or curl (max. 160°C / 320ºF)
Contains
Contains
1 x Catwalk Ponytail, 1 x Plastic Hanger, 1x Clothing Bag, 1x Elastic, 1x Bobby pin
How to use
How to use
1. Brush and style the own hair into a ponytail and secure with an elastic band.
2. Apply the clip of the Catwalk Ponytail just above the own ponytail and tightly wrap the Velcro base around the own ponytail.
3. To finish this look, wrap the extra hair lock around the top of the ponytail to cover the clip and the elastic band.
4. Gently brush through the Ponytail with the Extension Brush to remove any tangles.

The Conditioning Spray is the perfect tool to properly take care of Memory®Hair.
Backstage Secret
Backstage Secret
For seamless integration with the natural hair, take a strand of natural hair from the ponytail and blend with the finishing lock before wrapping it around the ponytail.