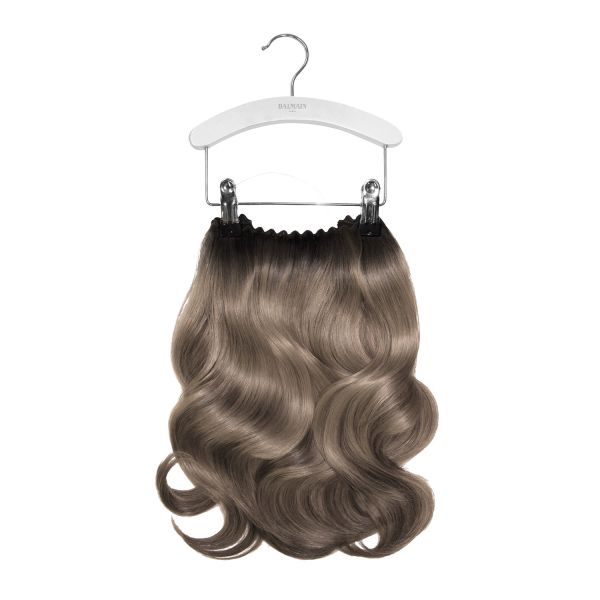 Short description
This hairpiece, made of 100% Memory Hair, is easy to apply without damaging the natural hair. The transparent strand rests on the head, not on the hair and holds the hairpiece perfectly in place without the risk of slipping out. The Hair Dress contains multiple wefts with a 28cm width, including one patented Soft Blend Edge, for perfect integration.
Non damaging application (without rings, bonds, tape or clips)

Easy to straighten or curl (max. 160°C / 320ºF)
Contains
Contains
1x HairDress, 1x Clothing Hanger, 1x Clothing Bag, 1x Carbon Tail Comb, 1x 1 Meter Fill-In Strand, 2x Security Clips
How to use
How to use
1. Make a section around the crown area of the head approximately 10 cm from the hairline.
2. Secure the section with a clip on top of the head.
3. Lay the transparent strand onto the section.
4. Release the section.
5. Comb the natural hair over the transparent strand for invisible integration.

For extra grip, sew the 2 small security clips onto the weft. Apply the Hair Dress as usual. Secure the clips for extra grip.
Backstage Secret
Backstage Secret
Combine the Hair Dress with the Volume Supérieur to create more volume on top.