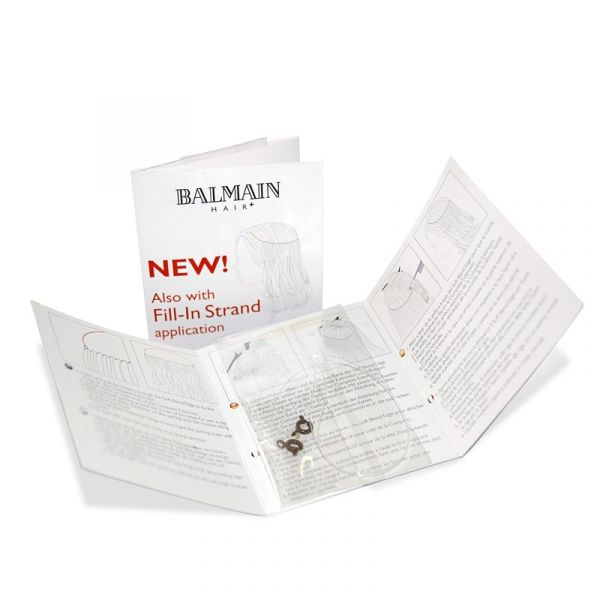 Hair Dress Strand (S,M,L)
Short description
The Balmain Fill-In Strand is especially designed for the application of the Hair Dress from the Balmain Ready-to-Wear Collection. The transparent strand rests on the head, not on the hair and holds the Hair Dress perfectly in place without the risk of slipping out. Including 3 different sizes (S,M and L) that fits everybody.
Separate Hair Dress strands (S, M & L)

Easy to apply to the Hair Dress
Contains
Contains
1x Fill-in Strand S, 1x Fill-in Strand M, 1x Fill-in Strand L
How to use
How to use
1. Remove the previous HairDress strand from the weft extension.
2. Apply the new strand onto the weft extension.
3. Apply the Hair Dress as usual.