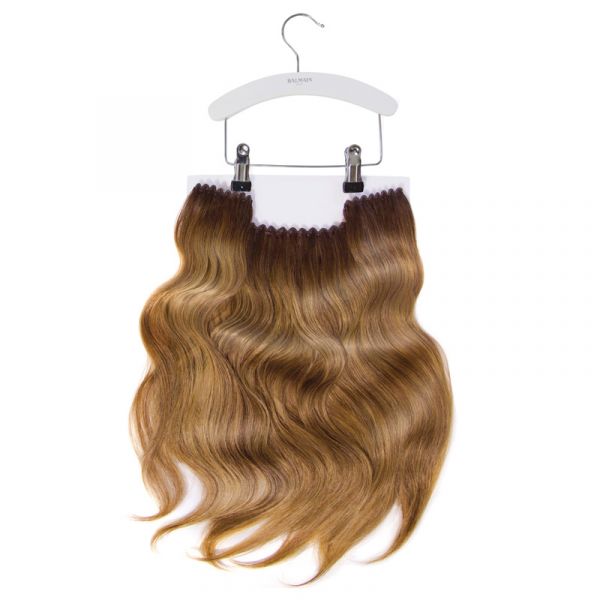 Clip-in Weft Set Human Hair
Short description
The Clip-In Weft Set contains 100% Human Hair. The Clip-In application allows the hairpiece to not cause any damage or hinder to the natural hairgrowth while wearing. This hair addition takes only 5 minutes to place into the natural hair. The clips ensure a secure fit to the own hair. The Wefts invisibly adds instant length, volume, and colour to the natural hair.
5 different width strips (2x 7,5 cm, 1x 13 cm, 1x 20 cm, 1x 25 cm)

Invisible integration due to the Soft Blend Edge

Suitable for daily use without damaging the natural hair
Contains
Contains
1x Clip-In Weft set (5 pcs.), 1x Clothing Hanger, 1x Clothing Bag, 1x Carbon Tail Comb, 2x Additional security clips
How to use
How to use
Start by brushing the natural hair to get rid of any tangles. Make a parting in the neck area and use a clip to secure the section. Install the clips on the head and cover it with natural hair to ensure invisible integration. Place the two smallest strips onto the side of the head to create instant volume. If necessary, sew the security clips onto the wefts for extra grip.
Backstage Secret
Backstage Secret
Tease the natural hair before you clip the extension in to ensure an extra firm, secure grip.