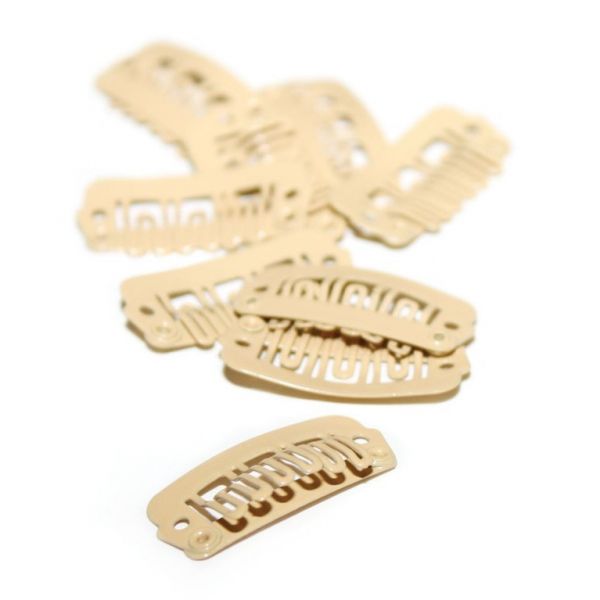 Short description
Extension clips for hair extensions with daily Clip-In application. The clips can be sewn easily onto the hairpieces, to ensure perfect grip whilst wearing. Suitable for several Ready-to-Wear hairpieces and DoubleHair extensions. To match each hair colour the clips are available in three different colours.
Available in 3 colours (Beige, Brown & Black)

With silicone back to reduce the risk of slipping out
Contains
Contains
10 Extension Clips
How to use
How to use
The clip is designed with two small holes on each side to ensure easy attachment of the clips onto the hairpiece. To sew the clips onto the hairpiece a normal needle and thread can be used.