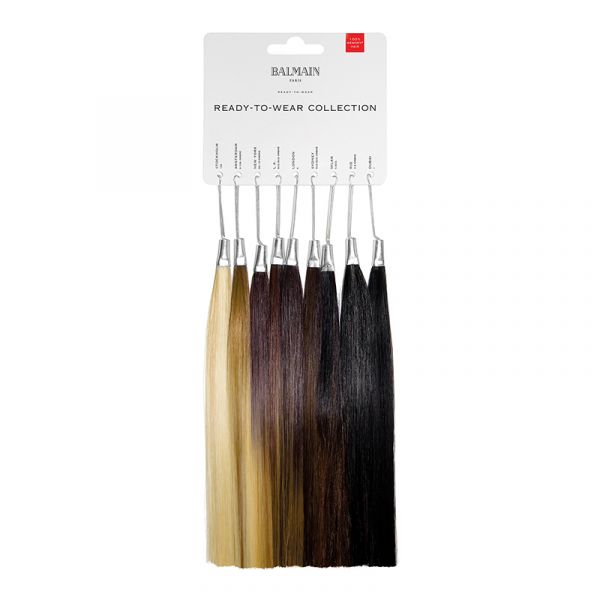 Colourring Ready-to-Wear Collection Memory® Hair
Short description
The Balmain Colourring Ready-to-Wear Memory Hair is suitable for the Ready-to-Wear hair additions made of 100% Memory Hair. The colourring contains the 9 standard colours of the collection Stockholm, Amsterdam, New York, L.A, London, Sydney, Milan, Rio, Dubai. A special colourring is available for the ash colours collection(Oslo, Moscow, Chicago, Dublin).

Perfect tool for colour matching

Suitable for the Ready-To-Wear Collection
Contains
Contains
1x Colourring Ready-to-Wear Collection Memory Hair
How to use
How to use
Always select the correct colour by matching the hair strands of the colourring with the lengths of the client's hair.