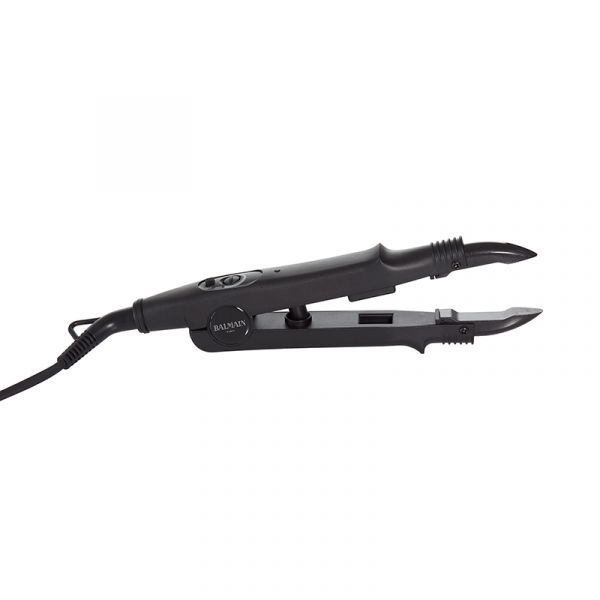 Plug & Play Connector with Flat Clamps EU Plug
Short description
The Plug & Play Connector with Flat Clamps is a professional, ergonomically designed tool especially for the application of pre-bonded hair extensions. The automatic temperature control and flat clamps allow for fast and secure bonding. With durable non-stick coating and 360⁰ professional length cord (3m).
Flat Clamps (1-sided heating)

Ergonomic design for comfortable hold

Perfect for the application of prebonded hair extensions
Contains
Contains
1x Plug & Play Connector with Flat Clamps EU Plug
How to use
How to use
1. Make a parting in the natural hair.
2. Take a small hair strand.
3. Place the protector around the hair strand. Secure with a clip 0,5cm from the scalp.
4. Place the bond of the extension under the hair strand.
5. Use the Plug & Play Connector to heat the bond. Continue heating until the Bond starts to bubble.
6. Roll the bond into the natural hair using your thumb and forefinger until you have a clear, rice like bond.
7. Do not wash the hair for 24 hours, to allow the bond to seal.