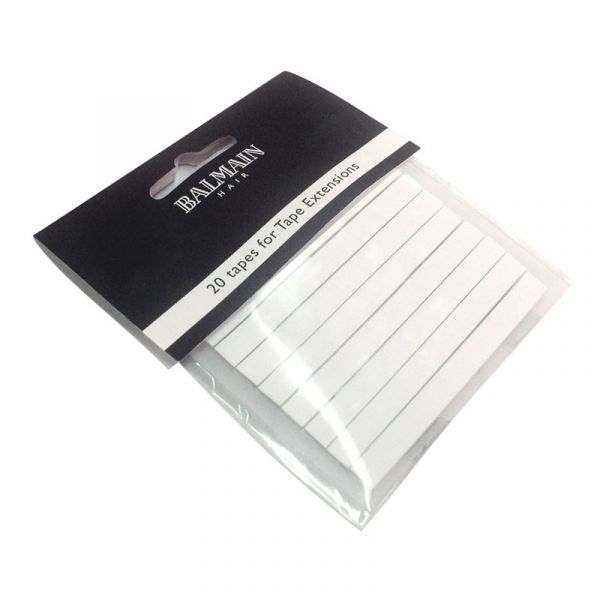 Reapplication tapes (20pcs)
Short description
Tape strips especially designed for the reapplication of Tape Extensions. The separate tape strips, each with a length of 7cm, can be cut to the desired size and therefore can be used for the reapplication of both wide and narrow tape extensions. Use Dissolvent or Silk Tape Remover to remove the old tapes from the extensions.
Tapes for the reapplication of tape extensions

Can be cut to the desired size
Contains
Contains
20x Reapplication tapes
How to use
How to use
Tape-application (4-6 weeks)
1. Remove the covers from the tapes.
2. Make a parting, place one tape onto the natural hair. Press firmly onto the tape to make sure enough hair sticks to the tape.
3. Lift the tape extension and place the other tape extension under the section. Press firmly onto the tapes.
4. Use a straightener to secure the tape application.
5. Do not wash the hair for 24 hours to ensure a prefect grip.

To re-use the tape extensions, reapplication tapes (20 pcs.) are needed. To remove the old tape extensions from the natural hair Dissolvent or non-chemical Silk Tape Remover can be used. When using the Silk Tape Remover it is important to wash the extensions thoroughly before reapplication in order to make sure all essential oils are removed.