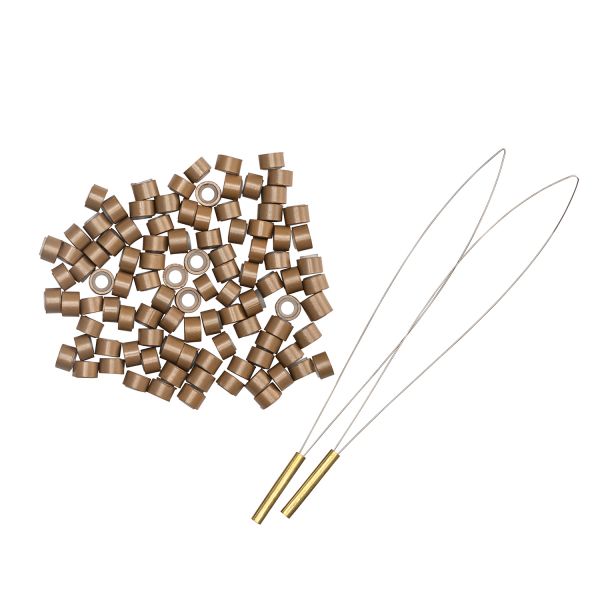 Short description
Soft Rings especially designed for the application of Balmain DoubleHair or Balmain Fill-in Ring Extensions. Each Soft Ring features a silicon insert that protects the natural as well as the extension hair. The Soft Rings are attached to the hair by using a small puller and Ring Connector. Always choose a colour that matches best with the natural and extension hair.
Rings with silicon insert to protect the natural and extension hair

Used in combination with a Ring Connector

Available in 4 colours to perfectly match the natural hair colour
Contains
Contains
100x Soft Rings, 2x Pullers
How to use
How to use
Ring-application (4-6 weeks)
1. Place a soft ring over the application puller.
2. Pull the hair through the loop of the application puller. Slide the ring over the puller.
3. Close the ring by using a ring connector.